ಶೀರ್ಷಿಕೆ ಹರ್ಷನಿಂದ; ಮೊದಲ ಶೀರ್ಷಿಕೆ - "ಬಿಂಬಿ"
ನಮ್ಮದೇ ಆದ ಪಶ್ಚಿಮ ಘಟ್ಟಗಳಲ್ಲಿ ಕಾಣಸಿಗುವಂಥಾ ಬಿಂಬಿಗಳು ಇವು. ತುಂಬಾ ಚಂಚಲ ಸ್ವಭಾವ ಇವಕ್ಕೆ. ಆದರೆ ಕುಂತಲ್ಲೇ ಮತ್ತೆ ಮತ್ತೆ ಬಂದು ಕೂರುವ ಸ್ವಭಾವವೂ ಉಂಟು. ಇವುಗಳನ್ನು ಕ್ಲಿಕ್ಕಿಸಲು ಸಾಧ್ಯವಾಗಿದ್ದು ಬಹಳಮಟ್ಟಿಗೆ ಈ ಸ್ವಭಾವದಿಂದಲೇ.
Common Clubtail (Ictinogomphus rapax)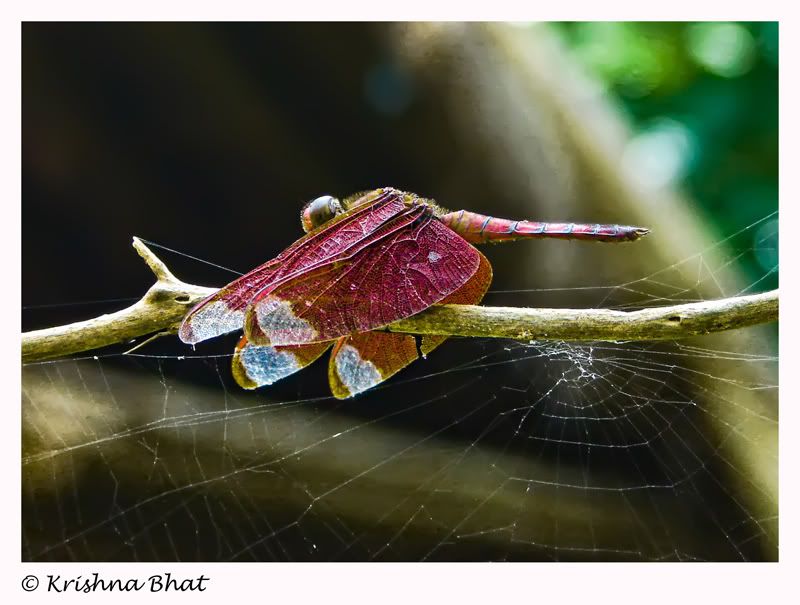 Fulvous Forest Skimmer (Neurothemis fulvia)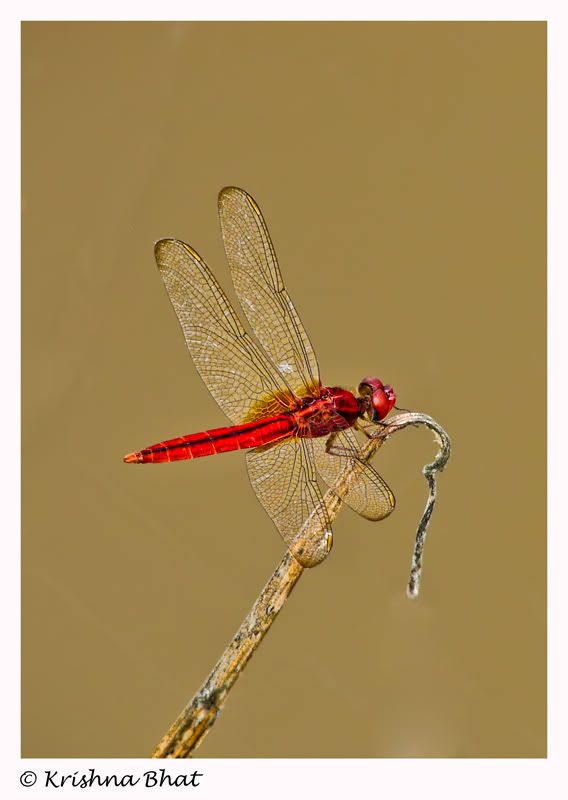 Ruddy Marsh Skimmer

or Scarlet Skimmer or Crimson Darter
(Crocothemis servilia)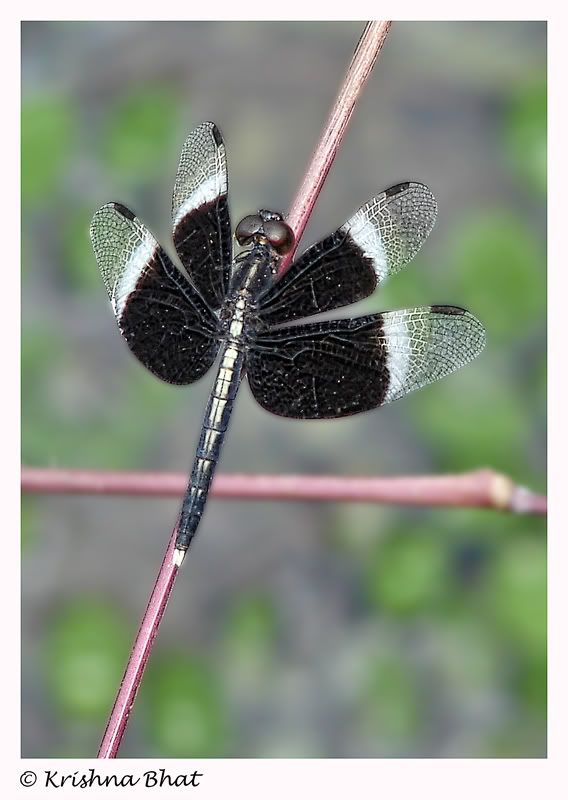 Pied Paddy Skimmer or pied parasol (Neurothemis tullia)
Green Marsh Hawk or Green Skimmer (Orthetrum sabina)
All these dragonflies are from the western ghats of India. These are very active and difficult to approach. But their nature of repeatedly coming back to the original place helped me a lot in capturing these portraits.